Introduction

The Name Baba Gangadas is famous due to Triveni Dham place. Nearly 200 years ago a saint name as Gangadas was born in Peethalpur village. He was very famous in the surrounding area. There are many followers in Triveni Dham who have established.
Name of Society
Baba Gangadas Vidhyapeeth ITC
Registration Number and Its Validity
452/Jaipur/2001-2002
1.
Organization Name
BABA GANGADAS VIDHYAPEETH SAMITI
2.
Authorized Person
SARDAR MAL YADAV (SECRETARY)
3.
Mobile No.
98286378718
4.
Postal Address
CHIMANPURA, SHAHPURA
5.
State
Raj.
6.
District
Jaipur
7.
Tehsil/Mandal
Shahpura
8.
Pincode
303103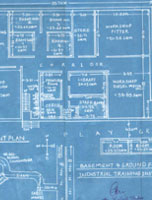 Management Members
Sl. No.
Name
Father's Name/Hunsband Name
Designation
Business
Address
1.
Ram Sahai Jat
(Chirman) 9414076596
2.
Sardar Mal Yadav
(Secretary) 9828378718
3.
Lokesh Paliwal
4.
Mahesh Kumar Jat
(Treasurs) 9829873780

General
1.
Name and full postal address of
the institute indicating Tank , District and pincode
Rel. No with STD Code
E-Mail
Website Address
Date on which Website was last updated
Baba Ganga Das Vidyapeth Industrial Training Center, VPO - Chimanpura, Th - Shahpura, Distt – Jaipur (303103)
01422-211400
babagangadasiti.shp@gmail.com
www.babagangadasiti.com
07-07-2012
2.
Name and address of the organization Seeking affiliation
Tel No. with STD Code
E-mail
Baba Ganga Das Vidyapeeth Industrial Training Center, VPO - Chimanpura,
Th - Shahpura, Distt – Jaipur (303103) 01422-211400 babagangadasiti.shp@gmail.com
3.
Date of establishment of the institute
Permission letter from the state
Director for starting institute/ Trade/Unit (enclose Letter)
DGE&T File reference No (for ITI already affiliated to NCVT
23.05.2012 New ITC
4.
Details of the any Other NCVT affiliated it is which are running under the same organization
DGE&T File Reference No. (For any Other ITI under the same organization)
New I.T.C
5.
If there is change of premises of ITI or Shifting of Trade within the same ITI Provide Records and letter from State Director with reason for shifting
NA New ITC
6.
Details of court case filed by the organization or any member of the organization under the same management against DGE&T, NCVT. DGE&T Officials-provide Case nos
NA New ITC
7.
Date of presently inspection (preliminary/ standing Committee/State/Central Inspection)
16-07-2012
8.
Date of last inspection((preliminary/ standing Committee/State/Central Inspection) Produce last SCIR to Present Committee members for verifying Drawing ,STL etc.
23.05.2012